And what do we have here? A challenge post, specifically 'The One-Liner Challenge'! 
Oh yeah? And what's all that about? It's about making snappy one-line summaries of books, and they don't even have to be books you like, you can roast 'em too.
Mmm, roast books *drool* N—No, not like that…
I know, I know! So, who nominated you? Ryuji Tatsuya's Anime Corner! Thanks for picking me!
Cool, and what are the rules for this challenge?
Accept and thank your challenger(s) by linking back to their post.
Make a post of one-sentence summaries and or roasts of at least five books.
No spoilers!
Link back to The Awkward Book Blogger so she can see your post.
Challenge as many or as little people as you want!
Have fun!
Great, let's get started then. Oh and I assume you're reviewing just manga since you're like obsessed with it right now… Don't be so sure, I might surprise you…
Hmm, okay, first book then?
No Matter How I Look At It, It's You Guys' Fault I'm Not Popular (Watamote)
"How not to do high-school in a million easy steps."
Still waiting to be surprised… Second book?
House of Leaves
"Easy to read, light-hearted romantic comedy hit of the Summer!" – No One Ever.
Hey! There we go an actual novel book, but of course it's something out of the mainstream that most people probably haven't heard of… Third book?
How To Build A Dungeon: Book Of The Demon King
"Is it wrong to try to pick up girls in a dungeon—and immediately have sex with them?"
There's probably a reference in there I'm not getting… Fourth book?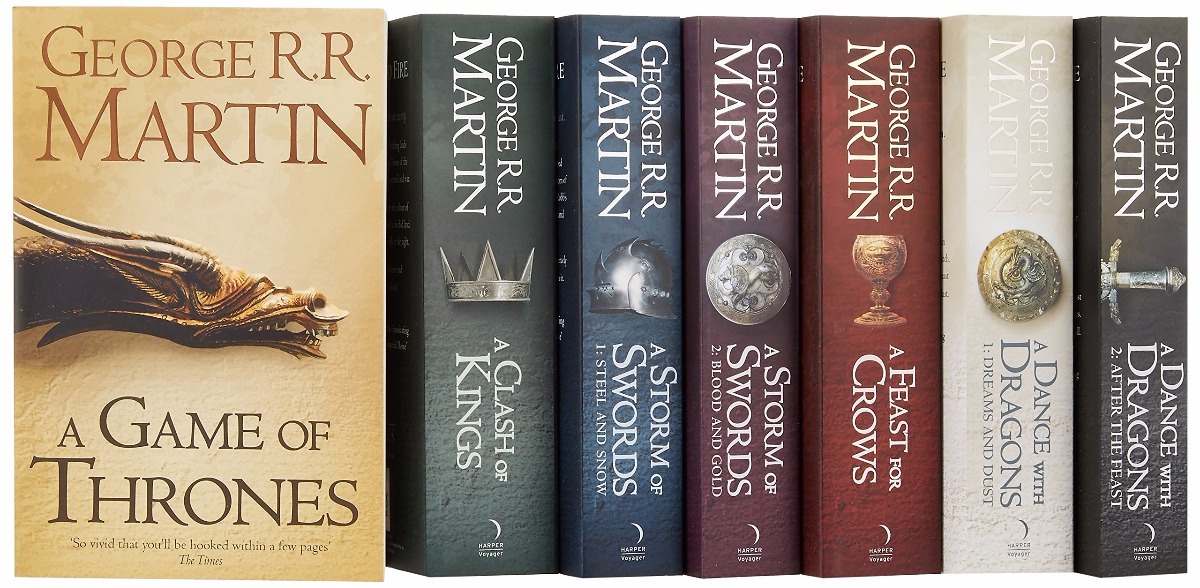 A Song of Ice and Fire Series
"When you take out the sex and violence it's really just a lot of long descriptions of what people are wearing."
I actually know that book! Yay, something relevant to me, even if you did just roast it… Fifth and final book please?
Food Wars!
"Just what every recipe book is missing, a heaping serve of anime tiddies! (also great story, characters, etc)"
Are they still called 'anime tiddies' when they're in a manga? What do I look like a tiddie expert?
Please stop saying 'tiddie'. No you.
Anyway, that was interesting! Yeah what a fun idea for a post! I enjoyed that!
So now all that's left is to nominate people! It's so hard to keep track, and I don't want to spam people with too many things to do, so if you want to do this challenge yourself leave a comment below and I'll edit the post to put your name here:
Fair enough. Thanks for reading everybody and have a good day!